View From Above
Thoughts and satire about news & politics. Check out the Archives for other great articles.
May 24, 2014
May 05, 2014
Conservatism is Calling
Couldn't have said it any better! Watch in full screen!
posted by Hawkeye® -- Monday, May 05, 2014 3 Comments


About Me
Name: Hawkeye®
Location: Murfreesboro, TN, United States
Christian, Conservative
Random Reviews
Good job, Hawkeye....
--Pat's Rick©
Quite thoroughly researched...as always...
--Camojack
You do your homework, I'll give you that...
--Boberin
Bravo!!!...
--Barb
What a wonderful post!...
--Radar
Great, great post...
--Amy Proctor
This is the absolute best...
--Barb
I'm concerned for your sanity...
--Elroy
Incisive and impressive...
--Sgt USMC 1ea
Cogent and salient...
--Hankmeister
Pathetic... lameass... hilarious...
--West Coast Liberal
Impressively researched and presented...
--Beerme
Petty biases and paranoias... It's quite sad, really.
--Elroy
Good stuff... compelling, even.
--Camojack
Insightful...
--Onlineanalyst
Wake up bonehead!... you're a bloody moron.
--West Coast Liberal


Other Sites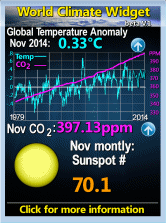 Never Forget
Hot Buttons
Archives
---
Copyright © 2016, View From Above, all rights reserved.